LOCAL GARDENS IN ST. LOUIS
AND SURROUNDING AREAS
We have listed herein some of the local gardens that grow various classifications of both bearded and beardless irises. Some of the gardens are open anytime during iris bloom season (April through June) and others are by invitation. It is courteous to
call in advance
to see if someone will be there to guide you through the garden.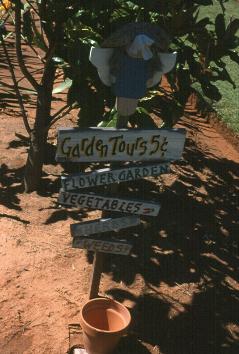 Missouri Botanical Garden
(Open garden, 9:00 am to 5:00 pm)
Alice Goodman Memorial Iris Garden (Bearded & Beardless irises)
Jason Delaney, Senior Horticulturist
4344 Shaw
St. Louis, MO 63110
(314)577-5100 and (314)577-9400 Answer Hotline
Jason.delaney@mobot.org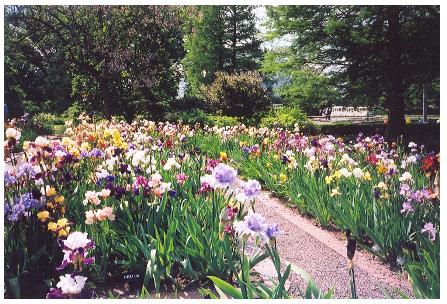 Mudd's Grove Historic House & Gardens
(Antebellum home built in 1859)
Ann Probst Memorial Iris Garden (Began 1994. Open daylight hours)
Betty Horstmann, Volunteer Gardener
Intersection of Argonne & Harrison
Kirkwood, MO 63122
(314)821-5709
Don & Sue Delmez (Specialize in Japanese Irises)
3240 Connecticut Dr.
St. Charles, MO 63301
(636)723-2274

Camilla Kotrba
1173 Claytonia Terrace
St. Louis, MO 63117
(314)647-3785

Valerie Mertz (Also in charge of Marquette High School iris garden)
2349 Schoettler Road
Chesterfield, MO 63017
(636)394-6330
vbmertz@msn.com
Jim & Jean Morris (Median Iris Society Display Garden)
682 Huntley Heights Dr.
Ballwin, MO 63021
(636)256-3927
morrisje1@aol.com